Your Ultimate Guide to the 4th of July in Santa Barbara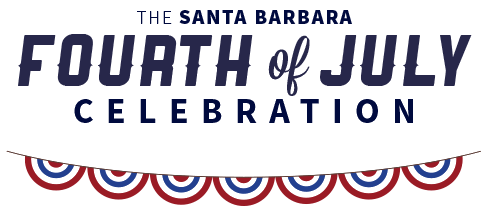 Do you like to go all out on the 4th of July, enjoying every barbecue, festival, parade, and firework display you can find? Or do you like to keep things low-key and just find somewhere quiet to enjoy a nearby firework show from? Either way, we've got you covered!
Whether you want to check out the Waterfront 4th of July celebration and music show or just get tips from locals on where to watch fireworks from, our list of 4th of July Celebrations in Santa Barbara for 2016 is at the ready!
---
July 4th Events (Organized by Start Time)
The Village Fourth Parade
| 11:30 am

In Montecito starting at Upper Manning Park, the annual Village Fourth Parade is a celebration of community and patriotism. The festivities continue, following the parade, at Lower Manning Park. There is plenty of food & music. Parade starts at 11:30am and the Lower Manning Park festivities begin immediately after. At 7:30am, on the morning of the fourth, there is a pancake breakfast at the San Ysidro Firehouse. Tickets available at the door. For more information, call 805-969-2026
West Beach Waterfront Celebration at Sterns Wharf | 12:00 pm
Festivities begin at noon at the Santa Barbara waterfront and Stearns Wharf, including favorite food vendors, and a music variety show featuring local musicians hosted by John Palminteri, as well as local shops, face painting, and live band, Tequila Mockingbird, on the wharf. End the day with fireworks and music at West Beach, plus the return of the radio simulcast, courtesy of 92.9 KjEE. New this year - extended festivities! Bands begin performing on West Beach at noon! More information HERE.
These Colors Don't Run | 12:00 pm
The 3rd Annual "These Colors Don't Run" event will take place at the Veterans' Memorial Building on July 3rd (12 p.m. - 10 p.m.) and 4th featuring live music, an art show, silent auction, and pinup show. Event benefits Santa Barbara volunteer-run veteran groups. For all the details visitwww.thesecolorsdontrunsb.com.
Spirit of '76 Activities | 1:00 pm
The Annual Spirit of '76 Parade begins at 1:00 p.m. at Micheltorena Street and proceeds down State Street to Old Town Santa Barbara, concluding at Cota Street. Over 175 agencies will parade to a patriotic theme for the community to enjoy. Visit www.spiritof76sb.org for more information.
Stearns Wharf Merchants
Association Live Music and Fun | 4:00 pm

Enjoy live Music beginning at 4:00 p.m. and hang out and enjoy the festivities until the City's fireworks show begins at 9 p.m. where visitors will have one of the best views in Santa Barbara. While waiting for the fireworks show tobegin, the wharf offers many attractions including live music by Tequila Mockingbird along with face painting; ice cream, sherbet, candy, popcorn, fudge, and cotton candy; jewelry, hats, leather goods, art, crafts, gifts, toys, shells, mineral, and fossils; wine tasting; bait and tackle along with fishing gear rentals; palm reading; fresh fish, shellfish, steaks, prime rib, fish and chips, burgers, cocktails, exotic tropical drinks, and more! You can even enjoy a child-friendly water taxi ride and interactive Sea Centermuseum. There's something for everyone!
Sunken Gardens Concert | 5:00 pm
Another community favorite is the Free Annual July 4th Concert held at the Santa Barbara Courthouse Sunken Gardens starting at 5:00 p.m. The Sunken Garden Concert will feature a one-hour show performed by the West Coast Symphony Orchestra and sponsored by the Cielo Foundation for the Performing Arts. More information may be found at cieloperformingarts.org.


To Search Homes Currently For Sale In Santa Barbara, Click
HERE!
To Search OPEN HOUSES for This Weekend, Click
HERE!