Dogs Play at Neighborhood Santa Barbara Real Estate Parks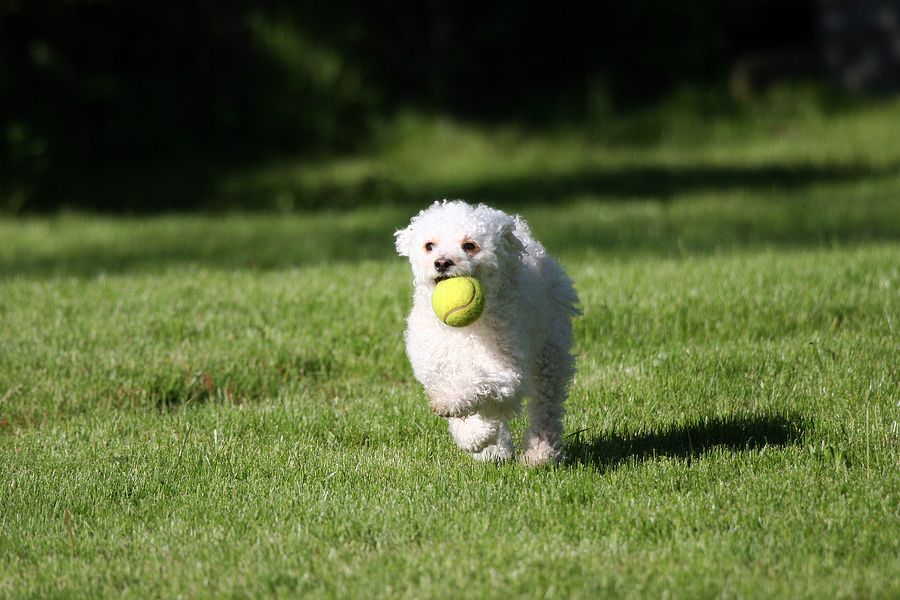 Santa Barbara real estate owners have many options when it comes to finding a fun place for their dogs to run and play off-leash. Most of the parks we've highlighted in our series are very large, but there are two neighborhood dog parks we wanted to tell you about. These parks are each just over an acre in size, but they provide a nice place to let the dogs run and meet other dog owners. Tabano Open Space is an enclosed off-leash park, located at 5100 Tabano Way. The off-leash hours are 8 to 10 a.m. and 3 p.m. to sunset. Trees around the perimeter provide welcome shade on warmer days. Dogs can get a drink from their own water fountain, and there are bags to use to clean up after them. Find out more at Tabano Hollow Open Space.
A Small Santa Barbara Dog Park Offers Lots of Fun and Friendship
Another smaller Santa Barbara dog park is Patterson Open Space. It is an unfenced acre, located at University Drive and Calle Arparejo. It's open for off-leash play Monday through Friday from 8 to 10 a.m. Visit Patterson Open Space for more details. Don't let the small size of these parks dissuade you from bringing your pooch to play. These neighborhood parks are cared for very well and have a real feel of camaraderie between the people and dogs who go to them.
Be sure to read the other posts in this series to find a dog park near you. Visit the Santa Barbara County list of dog parks to see all the parks in the county and read the park rules.